Locations
NetCom, Inc. was founded in 1989 for the purpose of providing integrated cabling solutions for the LAN and WAN computing environment. Since that time NetCom, Inc. has been servicing the communication cabling needs nationwide to various industries including data centers, education, entertainment, financial, government, healthcare, manufacturing, new construction, and office.
Serving Industries Nationwide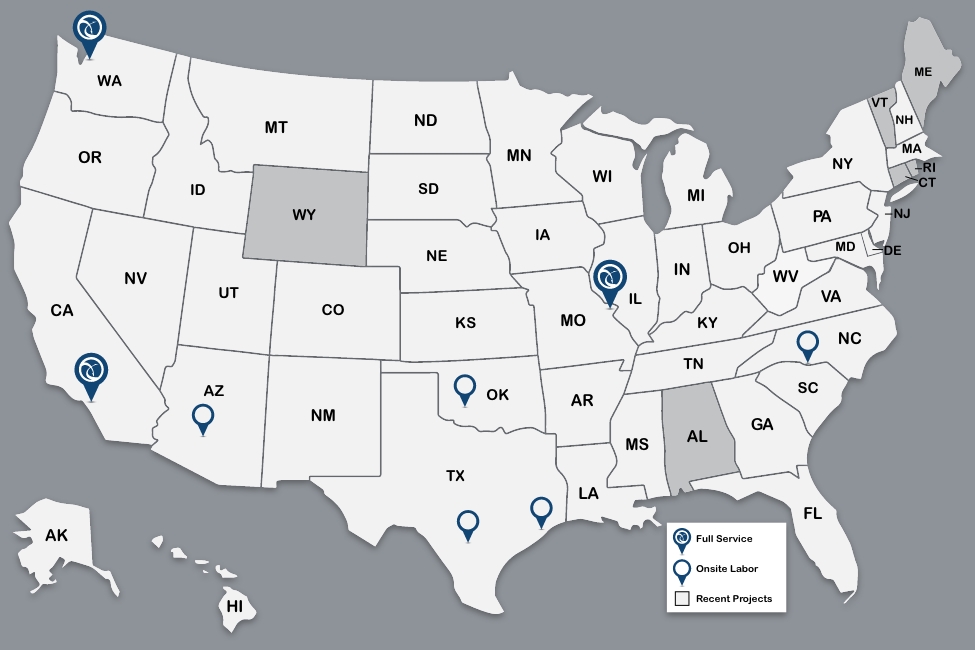 Guarantee - We Stand Behind Our Work
In addition to the manufacturer's factory warranty, NetCom, Inc., guarantees the workmanship of the installations 100%. Rick Baker, President of NetCom, Inc., says, "NetCom's reputation is my reputation and I am committed to your complete satisfaction."